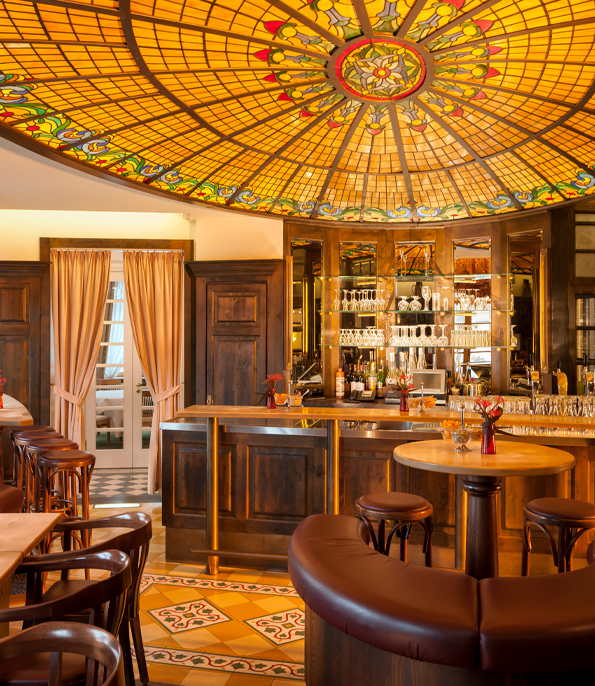 Ihr Dorint Am Goethepark Weimar
Goethe, Schiller, Bach and countless other historical personalities ... they all loved Weimar - The city of culture and our hotel offer a unique combination of classic and modern. The 4-star superior Hotel Dorint am Goethepark Weimar is in a prime, central location and welcomes you in a stylish, dignified ambience with warm Thuringian hospitality. Enjoy culture, wellness and culinary delights in this historic city
Beethovenplatz 1-2, 99423 Weimar
Telephone: +49 3643 872-0
Fax: +49 3643 872-100
Email: info.weimar(at)dorint.com
Reservation center Dorint Am Goethepark Weimar:
Reserve now!
City centre
0,1 km
Weimar IC station
2 km
Leipzig-Halle Airport
130 km
A warm welcome
A warm welcome
Our hotel is not only the ideal starting point for a city trip to the European Capital of Culture in 1999, but also the perfect hotel choice for a very special conference or event that will leave a lasting impression.

Be our guest and let us spoil you! We look forward to seeing you again and again!

Your
Stefan Seiler & the #HotelHeroes of the Dorint Am Goethepark Weimar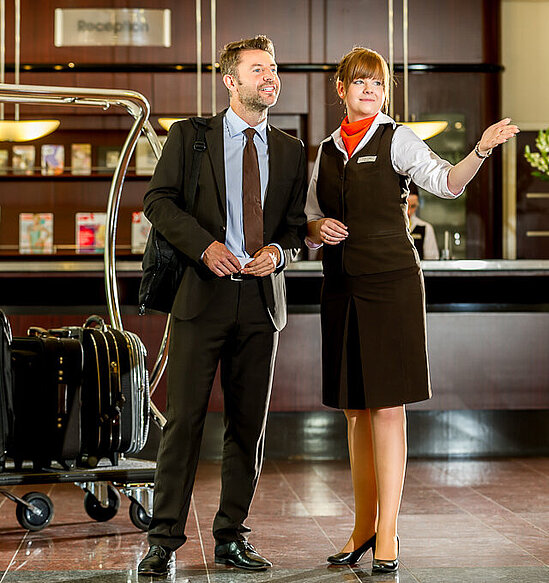 StaySafe by Dorint
Thuringia: Due to persistently high numbers of infections with the corona virus (SARS-CoV-2/ Covid-19), the Thuringian Ordinance for the Regulation of Measures under Infection Protection Law for the Containment of the Coronavirus SARS-CoV-2 (ThürSARS-Cov-2-IfS-MaßnVO) applies in the version valid from 20.12.2021. In compliance with the following specifications (as of 23.12.21), we are allowed to offer the following services:
Tourist Overnight Accommodations: we may only accommodate guests upon presentation of proof of complete vaccination or recovery from the SARS Cov-2 virus (2G).
Non-tourist overnight stays are permitted with compliance to 3G access. Guests must be vaccinated, recovered or tested negative and present proof at check-in.
Our food service operations are also subject to the 2G access rule. Only vaccinated or recovered guests are allowed access. The same exceptions apply here as for tourist overnight stays. In addition, there is a nationwide curfew from 22:00 to 05:00. This does not apply to our overnight guests. Bars must currently remain closed.
The following applies to our wellness areas (pools, sauna, fitness studio): Our fitness area is only open to guests who are vaccinated or recovering and have also tested negative (2G+). Body-related services may be offered to our vaccinated and recovered guests (2G). Medically, therapeutically or nursing necessary treatments are available to our recovered, vaccinated and tested guests (3G). Swimming pools, thermal baths and saunas must unfortunately remain closed.
The following applies to events and meetings: Private/non-public events of 15 or more people are available for vaccinated and recovered participants up to a maximum of 50 people (2G). Public and cultural events up to 50 people can also take place in compliance with the 2G access rules. From 51 people, participants must be vaccinated, recovered and tested (2G+). Max. allowed number of participants is 500 people. Meetings and consultations of municipalities and their associations, employee representative bodies, unions and professional associations, as well as professional and company events, meetings and consultations are allowed for vaccinated, recovered and tested participants (3G). The same exceptions apply as for overnight stays.
Exceptions for access restrictions apply only to persons for whom there is no general vaccination recommendation by the STIKO and persons who are not allowed to be vaccinated for health reasons and who present an appropriate, original written certificate from their doctor that includes their full name and date of birth. These guests must also present a negative Corona test result at check-in, which must not be older than 48 hours for a PCR test and 24 hours for a rapid test.
Preschoolers and children up to the age of 6 are generally exempt, and underage students up to and including the age of 17 are exempt from 2G-/2G+ access restrictions and the testing requirement upon presentation of their student ID. The exemption from mandatory testing for high school students does not apply during vacations. Young people up to the age of 18 are exempt from access restrictions upon presentation of a negative coronation test.
We are required to check the respective proofs (vaccination card, proof of recovery, negative test result) in conjunction with your valid photo ID (ID card, passport) and keep a corresponding attendance record.
We ask you to adhere to the prescribed distance regulations (min. 1.50 m) at all times. There are several disinfection stations distributed throughout the building. Please use them to disinfect your hands regularly. Wearing a medical mask is mandatory in all public areas and our restaurant.
Due to frequent and very last-minute changes of the State Thuringia, we do not assume any liability for the correctness and/or completeness of the contents. Please additionally inform yourself on the official website of the state government at: corona.thueringen.de.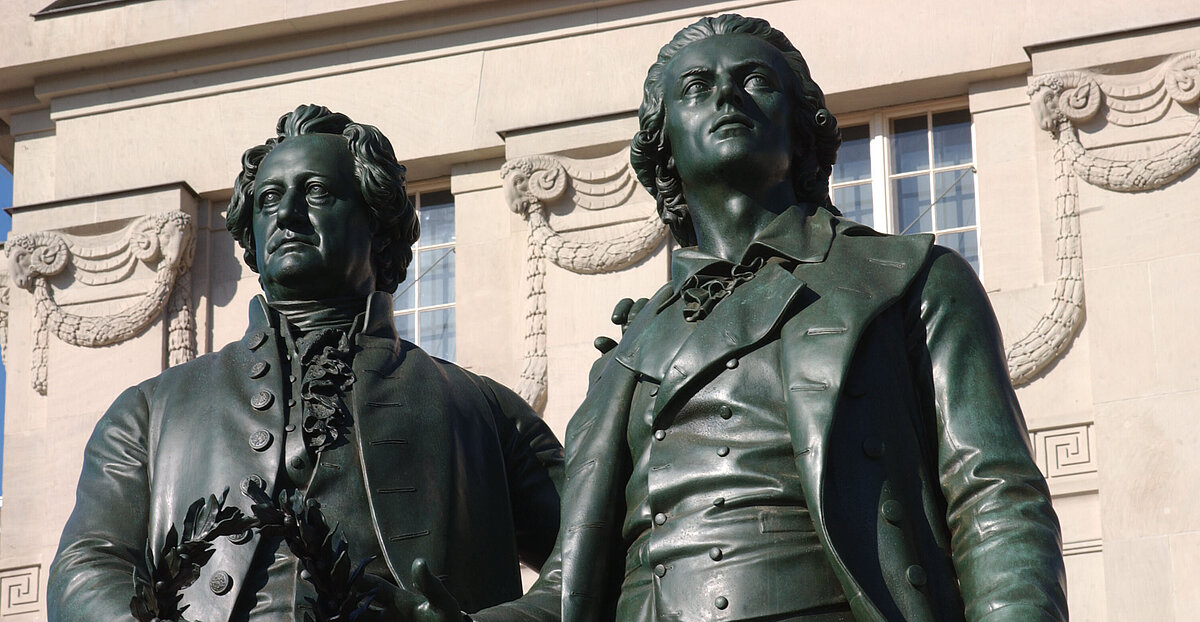 Dorint Am Goethepark Weimar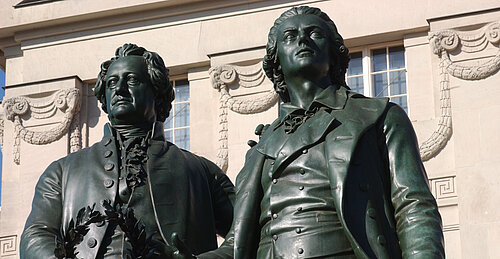 central location
Ginkgo SPA 500 m²
Two restaurants & one bar
Dorint makes dreams come true.
We have the right activity for every explorer and bon vivant: simply browse through our offers and decide on your favourite experience. With us you can discover holidays in a whole new way: Make a wish!
Real people, real experience, real emotion.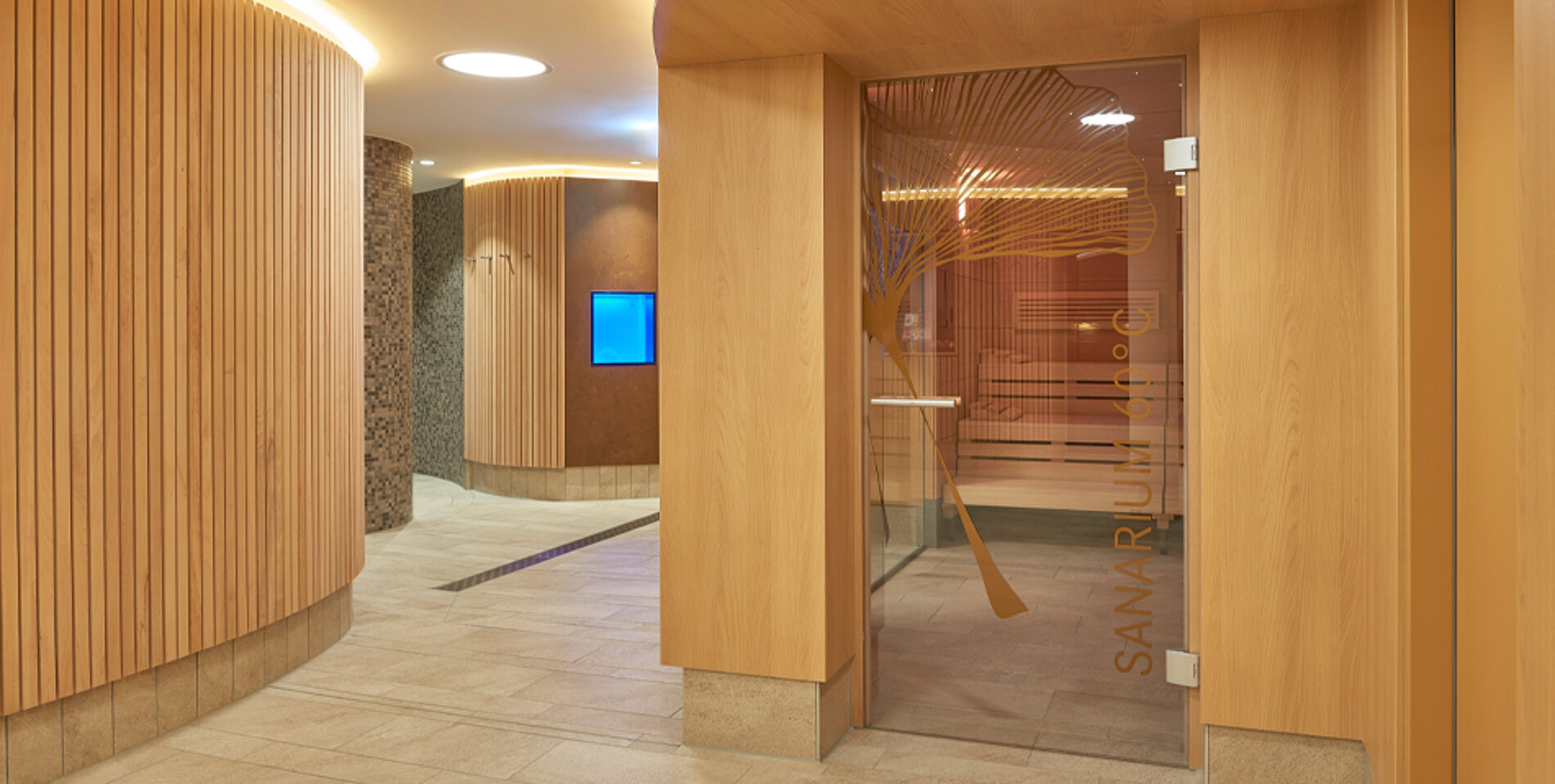 Wellnessbereich Ginkgo SPA
Switch off from everyday life and simply breathe in and out deeply. In our wellness area Ginkgo SPA you will experience wonderful pampering moments for the right relaxation.
With its filigree, heart-shaped divided leaf, the ginkgo is one of the most symbolic and effective medicinal plants. Johann Wolfgang von Goethe was already fascinated by the ginkgo and dedicated a poem to the oldest trees in the history of the earth.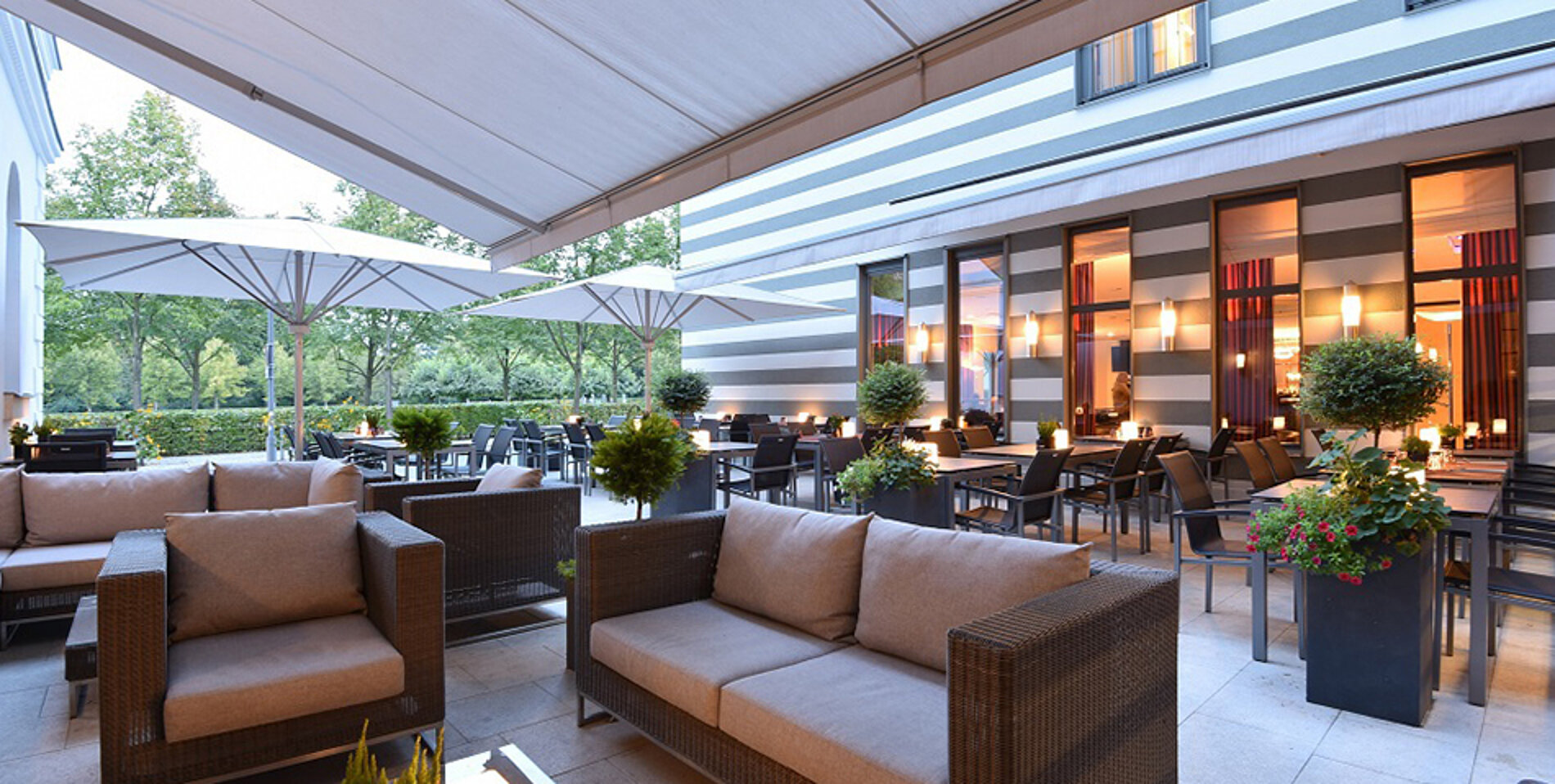 Culinary delights with Thuringian charm

Chef Christian Damm spoils his guests with creativity and attention to detail, serving culinary delights of modern cuisine as well as traditional, regional specialities. Our special highlight: an exclusive wine by the glass is recommended with every dish.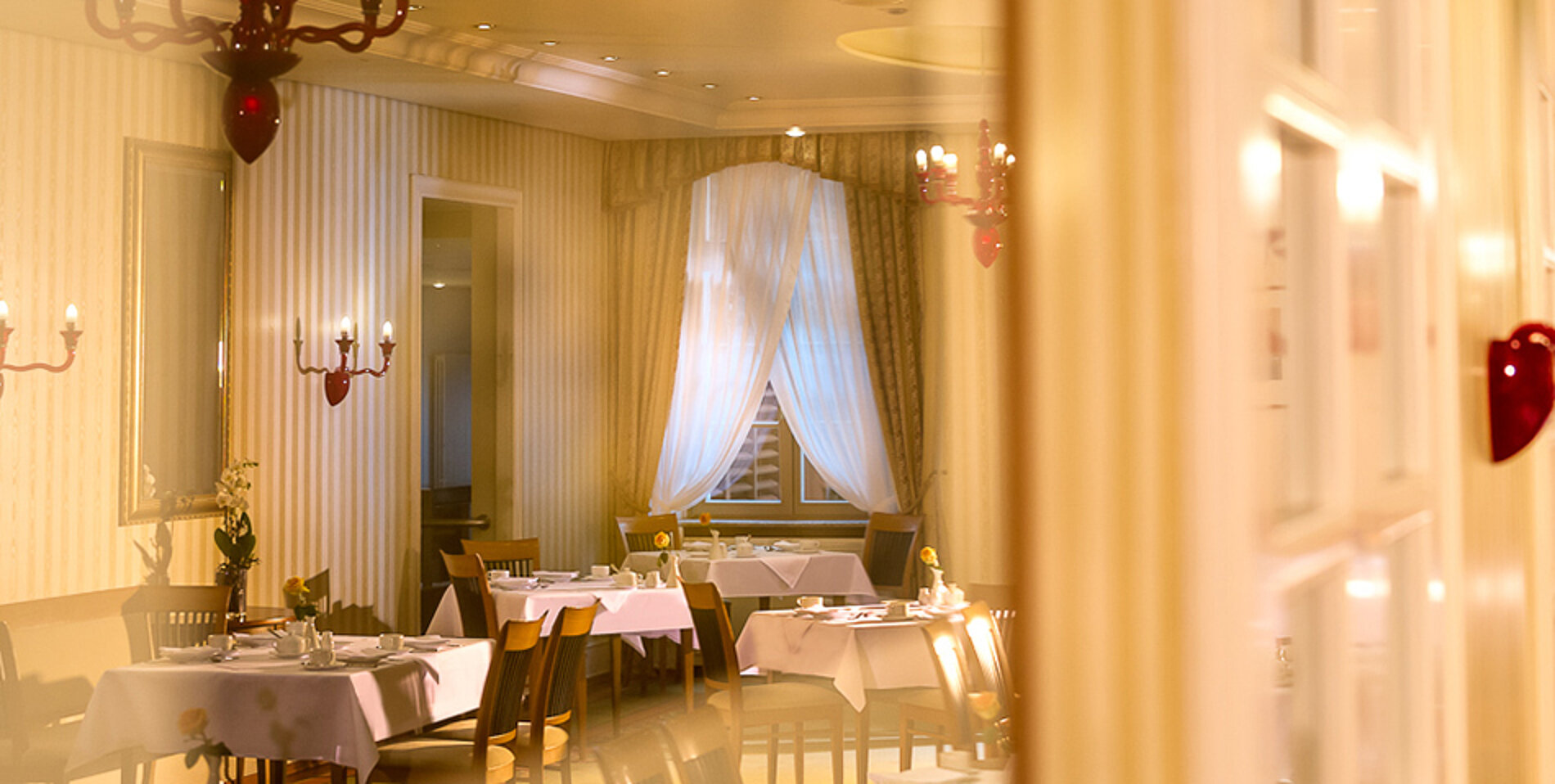 Family celebrations & meeting friends

The Dorint Am Goethepark Weimar with its elegant Biedermeier salons and creative gastronomy offers ideal possibilities for your events.
Activity
Relaxation
Family time!
Enjoyment
Culture
nature